GO WEST ALGARVE (SAGRES, LAGOS & SILVES)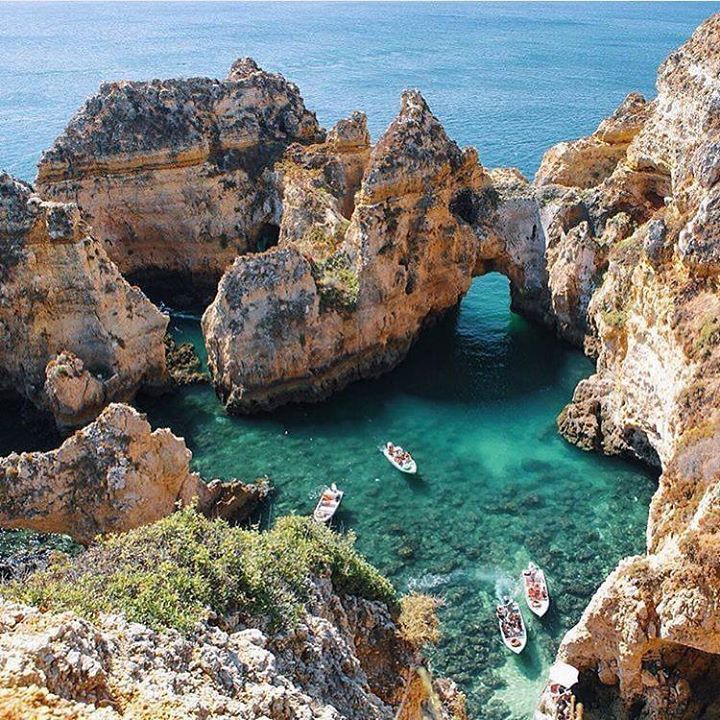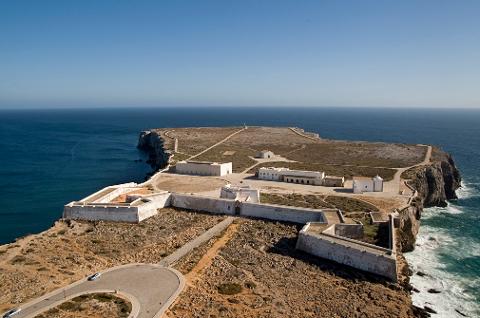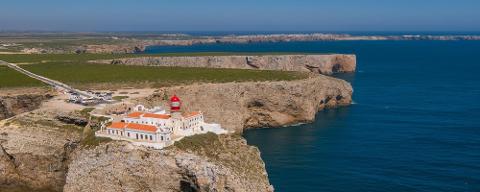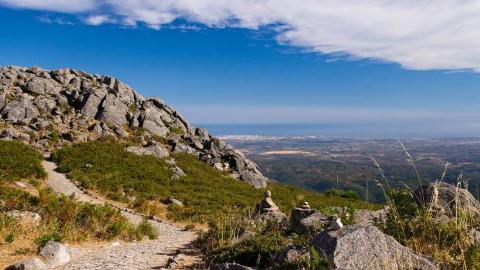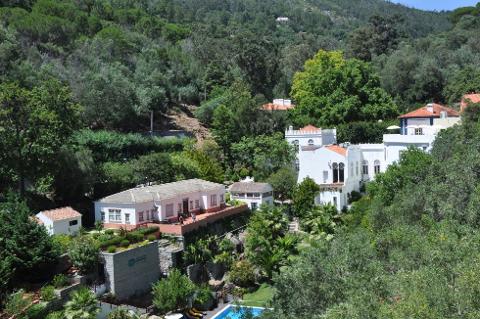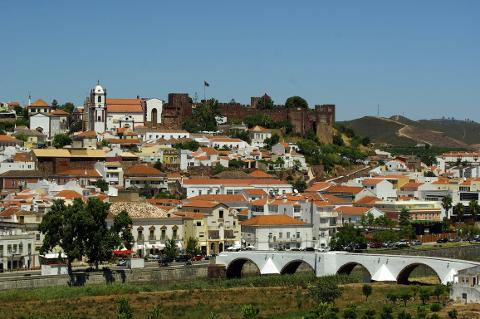 Duration: 9 Hours (approx.)
Product code: CTALGWEST
GO WEST ALGARVE TOUR
Includes:
Hotel pickup & drop-off (or nearest location possible) only in certain areas of the Algarve (Albufeira / Portimão). It may be required to get to a meeting point for pick-up
Small-group tour (8 people max.)

Professional but informal local guide
Transport by air-conditioned minivan
Live commentary on board
WiFi available in the minivan
Silves Castle entrance fee with guided visit
Local pastry
Not included:

Lunch
Gratuities (optional)
Food and drinks, unless specified
Early in the morning we set off on a comfortable 9-seater minivan, heading for the Cape of St. Vincent, or Promontorium Sacrum as the Romans nicknamed it, in honor of Saturn, an ancient god. Legend has it that St. Vincent was buried in a hermitage, but the chapel would be destroyed some time later. Upon arriving at this location, we are in the southwestern end of Europe, so it is best to prepare your camera for absolutely stunning photos! Nowadays, there is a red lighthouse that shelters a small museum depicting the period of the maritime Discoveries, also where some old Fortress ruins remains.
We then proceed to Sagres, a key location in the history of Portuguese maritime expansion. Prince Henry the Navigator, third son of King João I, ordered to construct a fortress in this place to protect the vessels that made the connection between the Mediterranean and the North Atlantic. Here we will also be able to observe the amazing coves on the Ocean, vestiges of ancient civilizations and old ruins. Delight yourself with the landscape and the infinite blue covering the skyline.
Lagos is our next stop. This nice Algarvian village is very popular among the youngsters, and it is not too difficult to understand why. The paradisiacal beaches and their cliffs, a vibrant nightlife and an active surfing community make Lagos an obligatory point of travel. Here you can choose a walking tour or a boat trip. Whatever you choose, you will always have an outstanding experience. In the walking tour, we will explore the old medieval city with its ramparts that transport us to another era. Lagos maintains an excellent complicity with the sea, and everything from architecture to gastronomy demonstrates this connection. The boat trip lasts (+/-) 1 hour and you can see caves formed over thousands of years, an authentic natural wonder that does not leave anyone disappointed.
After an invigorating lunch at a regional cuisine restaurant ('tasca'), we set off for Silves, also nestled in a valley with a proud castle on the top, the largest in the whole Algarve and a great example of Islamic architecture. The livid colors of the buildings' facades, the narrow streets, the Arade River and the green hillside make Silves a great way to end the day before returning to your accommodation.
NOTES:
The Boat Tour is ONLY AVAILABLE from MAY to OCTOBER: it can only be purchased in the day of the tour and payed directly to the guide.
Boat tour is subject to favorable weather conditions. If the boat tour is canceled due to poor weather, you will be given the refund, in case you already paid for it. An alternative will always be available.

Boats are equipped with sheet for shade. Still we strongly advise our customers to carry their hat or cap, sunglasses and sunscreen. Cooltours is not responsible for lost or damaged personal items on board.
_________________________________________________________________________________________________________________________________________


GO WEST ALGARVE TOUR
Inclui:
Recolha e largada no seu hotel (apenas localizados entre Albufeira e Portimão). Pode ser necessário a sua deslocação até um ponto de encontro para a recolha.

Passeio de grupo pequeno (8 pessoas max.)

Guia profissional mas informal
Transporte efectuado em minivan com A/C

Comentários ao vivo e a bordo
WiFi disponível no interior do veículo
Entrada no Castelo de Silves com visita guiada
Pastelaria típica
Não inclui:

Almoço / refeições, a não ser as especificadas
Gratificação ao guia (opcional)
Partimos a bordo de uma confortável minivan de 9 lugares, em direcção ao Cabo de São Vicente, ou Promontorium Sacrum como os Romanos o apelidavam em homenagem ao Deus Saturno. Reza a lenda que São Vicente foi sepultado numa ermida, mas a capela seria destruída mais tarde. Ao chegar a este local, estamos no extremo Sudoeste da Europa por isso é melhor ir preparando a sua máquina fotográfica para fotos absolutamente deslumbrantes! Hoje em dia há um farol que alberga um pequeno museu que retrata o período dos Descobrimentos, no local das ruínas da Fortaleza.
De seguida seguimos para Sagres, um local incontornável na História da expansão marítima Portuguesa. Infante D. Henrique mandou erigir uma Fortaleza neste local para proteger as embarcações que faziam a ligação entre o Mediterrâneo e o Atlântico Norte. Aqui também vamos poder observar as incríveis enseadas sobre o Oceano, vestígios de antigas civilizações e ruínas antigas. Delicie-se com a paisagem e a imensidão do azul que parece ir até ao infinito.
Lagos é a nossa próxima paragem. Esta simpática vila algarvia é muito popular entre os mais jovens, e não é muito difícil de perceber porquê. As praias paradisíacas e suas arribas, uma noite vibrante e uma comunidade activa de surf fazem de Lagos um ponto obrigatório de viagem. Aqui poderá optar por um passeio pedestre ou um passeio de barco. Qual for a sua escolha, vai ter sempre uma excelente experiência. No passeio a pé, vamos explorar a antiga cidade medieval com as suas muralhas que nos transportam para outros tempos. Lagos mantém uma excelente cumplicidade com o mar, e tudo desde a arquitectura até a gastronomia demonstra essa ligação. O passeio de barco tem a duração de uma hora e nele poderá ver grutas formadas ao longo de milhares de anos, uma autêntica maravilha natural que não deixa ninguém desapontado.
Depois de um revigorante almoço num restaurante de cozinha regional ('tasca'), partimos para a pacata cidade de Silves que também se aninha num vale com um castelo altivo, o maior em todo o Algarve e um óptimo exemplo da arquitectura islâmica, do século XI. As cores vivas das fachadas dos edifícios, as ruas estreitas, o rio Arade e a encosta verde fazem de Silves uma excelente forma de acabar o dia antes de regressar ao seu alojamento.
NOTAS:
O passeio de barco está APENAS DISPONÍVEL ente MAIO E OUTUBRO: só pode ser adquirido no próprio dia e pago directamente ao guia.

O passeio de barco está sujeito às condições climatéricas. Se o passeio de barco for cancelado devido ao mau tempo ou instabilidade do mar, será reembolsado, caso já tenha pago de antemão. Será sempre apresentada uma alternativa, caso esta situação se verifique.

Os barcos estão equipados com colete salva vidas. Aconselhamos os clientes para levar chapéu ou boné, oculos de sol e creme protector. A Cooltours nao se responsabiliza por perdas ou danos nos objetos pessoais trazidos a bordo.