KNIGHTS TEMPLAR 2.0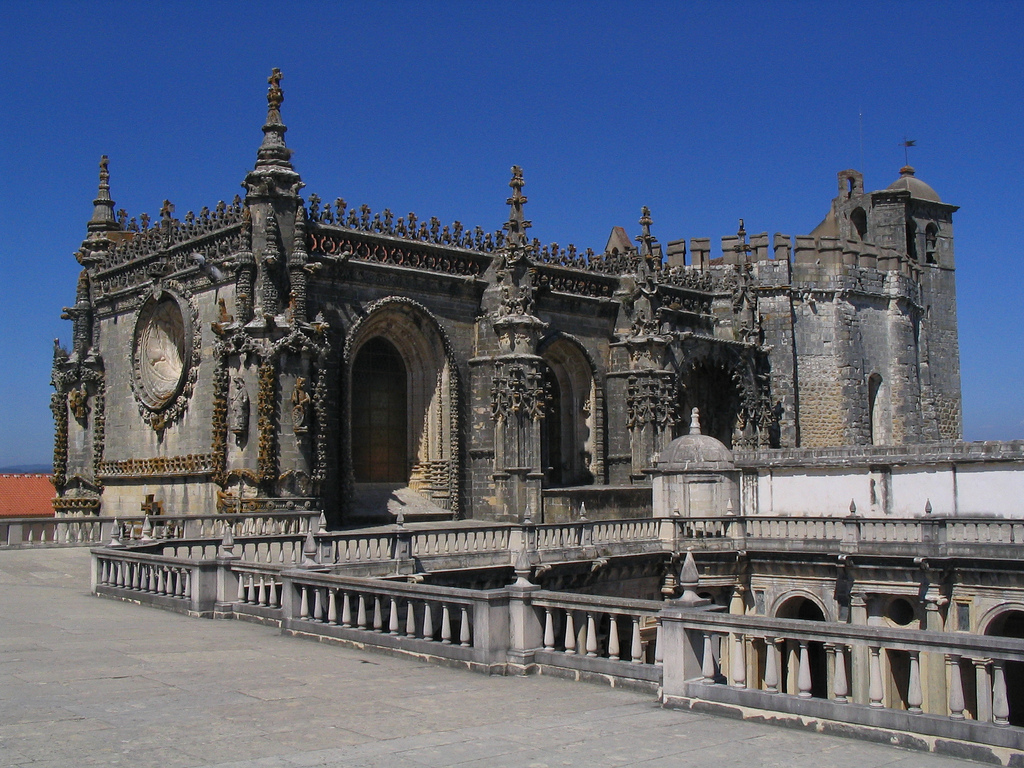 Duration: 2 Days (approx.)
Product code: TEMPLARIOS_2DIAS
The first day is exactly like our Knights Templar regular tour where we visit the Almourol castle, Constância and Tomar. In the first day we go to the Church of Santa Maria do Olival, a sacred place and pantheon of all Grand Masters and the Christ Convent, a Templar stronghold back in the day and now a UNESCO World Heritage Site. However, instead of getting back to Lisbon, you will spend the night in Alpalhão.
Next day, we start by exploring this village in a short walking tour, which has a knights templar castle remains and an impressive number of statues. From here, we go to Nisa, which is known by lending its name to one of the most famous Portuguese sheep cheeses (Certificate of Protected Origin or D.O.P.). See the Keep and the Parish Church and listen for an explanation from your guide on why this location was so important.
After lunch, we go to Montalvão (where the last Master was buried) and finally Portas de Rodão. a Natural Monument since 2009. Portas da Ródão is a unique place with high geological value and an important ecosystem for many animal species. Explore the 'King Wamba' Tower and observe the great views of this idyllic location before heading back to Lisbon.
Includes:
Almourol Castle (boat transport included) with guided visit inside Christ convent
Regional pastry cake
1-night stay in Local Housing accommodation / guesthouse – breakfast included
Tour guide / driver
Wi-Fi inside van
Does Not includes: