GO EAST ALGARVE (CASTRO MARIM, TAVIRA & FARO)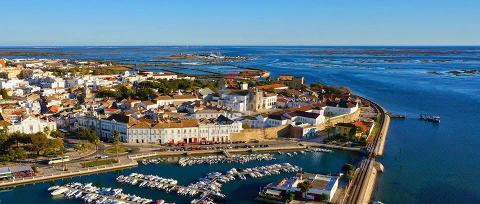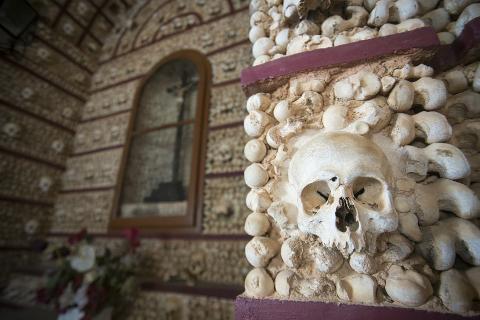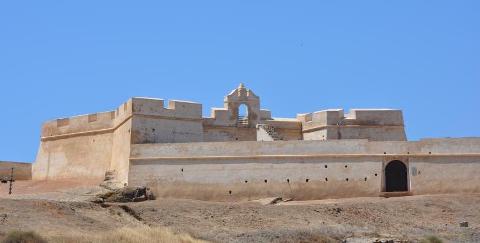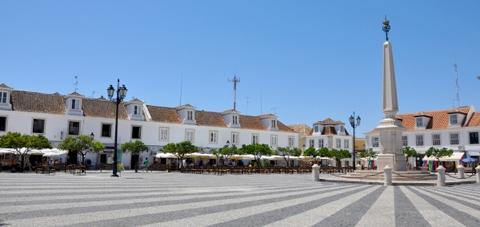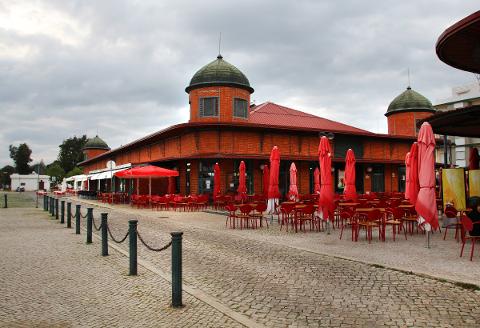 Duration: 9 Hours (approx.)
Product code: CTALGEAST
GO EAST ALGARVE TOUR
Includes:
Hotel pickup & drop-off (or nearest location possible) only in certain areas of the Algarve (Albufeira / Portimão). It may be required to get to a meeting point for pick-up
Small-group tour (8 people max.)

Professional but informal local guide
Transport by air-conditioned minivan
Live commentary on board
WiFi available in the minivan
Faro Cathedral + Bones Chapel entrance fees with guided visit
Not included:

Lunch
Gratuities (optional)
Food and drinks, unless specified
On this tour, you will travel to the eastern part of the Algarve region. Climb aboard a brand new and comfortable minivan and let yourself be carried away by the relaxed pace as you listen to the explanations of your Cool Guide! The first stop is Castro Marim, a quaint little village with a majestic castle strategically located. Like all the region of the Algarve, Castro Marim has records of occupation since the Bronze Age, with the presence of Phoenicians, Romans and Moors, until the Christian Reconquista. The castle has undergone several restorations throughout the centuries, and today houses an Archaeological Museum that definitely deserves a visit.
Then we leave for Vila Real de Santo António, a city that stares Spain in the eyes. For this reason, it has always been an important point of passage and commercial center. It is no wonder that there is a huge influx of travelers in the summer as it combines an intense local commerce, beautiful beaches and the proximity to the Ria Formosa lagoon allows access to a rich fauna and flora unique in the world. Stroll through the city center and observe the important architectural heritage, whose construction oversight was led by the Marquis of Pombal.
Our next stop is the small town of Tavira, one of the most beautiful and picturesque in the whole Algarve. Its entire historical center and typical houses form an absolutely charming picture, not to mention the castle or the iconic Roman bridge that connects the two banks of the river Gilão. Indulge in Mediterranean charm before the lunch in Santa Luzia, just a few minutes away from Tavira.
After lunch, we continue our journey to Olhão, one of the most emblematic cities in the Algarve. All the town literally 'breathes' sea: the golden sandy beaches, high quality fish and shellfish coming from the largest fishing port in the region or the Municipal Markets that we will also visit.
The last stop is Faro, the capital of the Algarve. Here you can choose between a walking tour or a boat trip. The walking tour explores the historic city center, particularly inside the medieval walls where lies numerous museums, churches and a Bones Chapel. For those who take the boat trip, you will not be disappointed as well: 1-hour ride to the Ria Formosa, a system of barrier islands that communicates with the sea through six inlets. It is an authentic ecological treasure, protected as a Natural Park, a safe haven for hundreds of birds and other species. Whatever your choice may be, this unforgettable tour will always end with a flourish…
NOTES:
The Boat Tour is ONLY AVAILABLE from MAY to OCTOBER: it can only be purchased in the day of the tour and payed directly to the guide.
Boat tour is subject to favorable weather conditions. If the boat tour is canceled due to poor weather, you will be given the refund, in case you already paid for it. An alternative will always be available.

Boats are equipped with sheet for shade. Still we strongly advise our customers to carry their hat or cap, sunglasses and sunscreen. Cooltours is not responsible for lost or damaged personal items on board.
______________________________________________________________________________________________________________________________________________________


GO EAST ALGARVE TOUR


Inclui:
Recolha e largada no seu hotel (apenas localizados entre Albufeira e Portimão). Pode ser necessário a sua deslocação até um ponto de encontro para a recolha.

Passeio de grupo pequeno (8 pessoas max.)

Guia profissional mas informal
Transporte efectuado em minivan com A/C

Comentários ao vivo e a bordo
WiFi disponível no interior do veículo
Entrada na Sé de Faro e Capela dos Ossos (com visita guiada)
Não inclui:

Almoço / refeições, a não ser as especificadas
Gratificação ao guia (opcional)
Neste passeio, irá viajar para a zona Este da região algarvia. Suba a bordo de uma minivan nova e confortável, e deixe-se levar pelo ritmo descontraído à medida que vai ouvindo as explicações do seu guia Cool! A primeira paragem é Castro Marim, uma vila com um majestoso castelo localizado de forma estratégica. A exemplo de toda a
região do Algarve, Castro Marim tem registos de ocupação desde a idade do bronze, com presença de fenícios, romanos e mouros, até à Reconquista Cristã. Sofreu recuperações e restauros ao longo dos séculos, e hoje alberga um Museu Arqueológico.
De seguida partimos para Vila Real de Santo António, cidade que faz fronteira com Espanha. Por isso mesmo, sempre foi um importante ponto de passagem e centro de comércio. Não é de admirar que tenha uma enorme afluência de viajantes no Verão, pois combina um intenso comércio local, praias lindíssimas e a proximidade com a Ria Formosa permite o acesso a uma rica fauna e flora únicas no mundo. Passeie pelo centro da cidade e observe o importante património arquitetónico, cuja edificação esteve a cargo do Marquês de Pombal.
A nossa próxima paragem é na pequena cidade de Tavira, uma das mais bonitas e pitorescas do Algarve. Todo o seu centro histórico e casas típicas formam um quadro absolutamente encantador, sem esquecer o castelo ou a icónica ponte romana que liga as duas margens sobre o rio Gilão. Delicie-se com o charme mediterrânico antes de almoçar em Santa Luzia, a poucos minutos de Tavira.
A seguir à pausa de almoço, seguimos o nosso trajecto até Olhão, uma das cidades mais emblemáticas em todo o Algarve. Toda ela respira mar: as praias de fina areia dourada, peixe e marisco de alta qualidade vindos do maior porto de pesca da região ou os Mercados Municipais que também iremos visitar.
A última paragem é em Faro, a capital do Algarve. Aqui poderá escolher entre um passeio pedestre pela zona histórica ou um passeio de barco ao final de tarde. O passeio a pé explora o Centro histórico, nomeadamente as muralhas medievais com inúmeros museus, igrejas e ainda uma Capela dos Ossos. Para quem se decida pelo passeio de barco, não ficará desiludido: uma viagem de cerca de uma hora pela Ria Formosa, que constitui um conjunto de ilhas em labirinto de canais separando a costa do Oceano, um autêntico tesouro ecológico, estando protegido como Zona Especial de Conservação. Qualquer que seja a sua escolha, será certamente uma excelente forma de terminar este passeio inesquecível…
NOTAS:
O passeio de barco está APENAS DISPONÍVEL ente MAIO E OUTUBRO: só pode ser adquirido no próprio dia e pago directamente ao guia.

O passeio de barco está sujeito às condições climatéricas. Se o passeio de barco for cancelado devido ao mau tempo ou instabilidade do mar, será reembolsado, caso já tenha pago de antemão. Será sempre apresentada uma alternativa, caso esta situação se verifique.

Os barcos estão equipados com colete salva vidas. Aconselhamos os clientes para levar chapéu ou boné, oculos de sol e creme protector. A Cooltours nao se responsabiliza por perdas ou danos nos objetos pessoais trazidos a bordo.