ÉVORA + ALMENDRES CROMLECH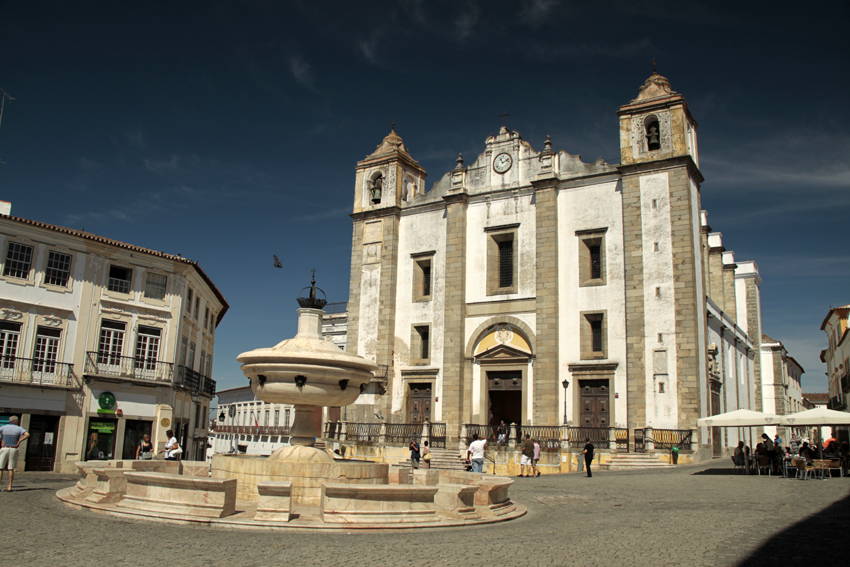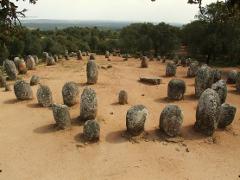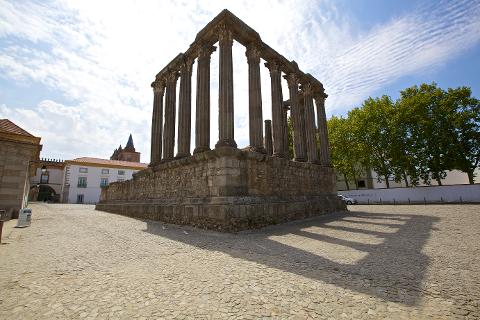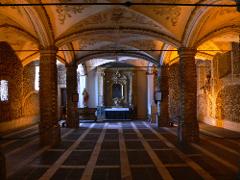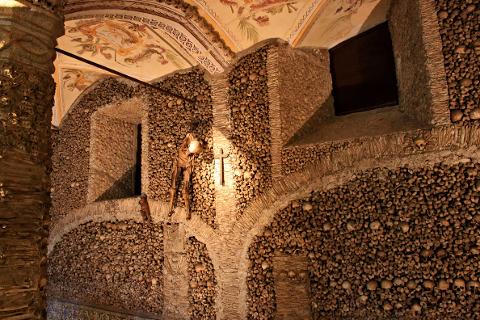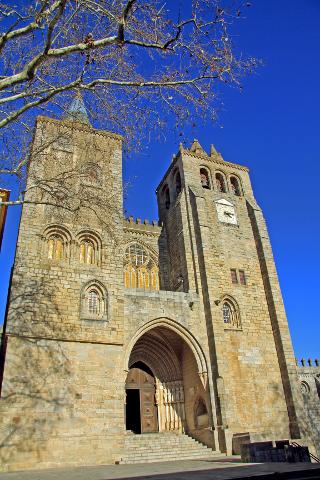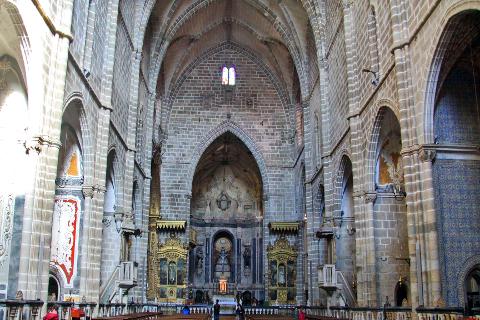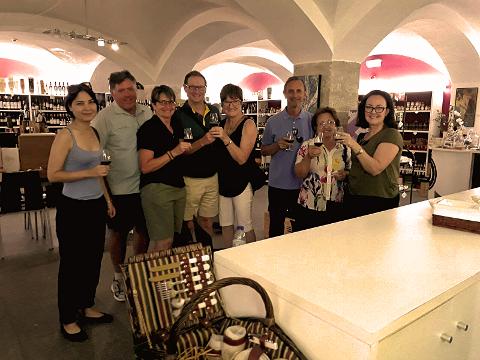 Duration: 9 Hours (approx.)
Product code: ÉVORA TOUR
ÉVORA COOLTOUR | REGULAR

Includes:
Hotel pickup (or nearest location possible) only in certain areas of the city (center). It may be required to get to a meeting point for pick-up.
Drop-off at 2 centrally located points: Restauradores square / Marquês de Pombal
Small-group tour (8 people max.)
Professional but informal local guide
Transport by air-conditioned minivan
Live commentary on board
WiFi available in the minivan
the Chapel of the Bones with guided visit
Skip the Line
Not included:
Gratuities (optional)
Food (including meals) and drinks, unless specified
Hotel drop-off
Fee entrance to Cathedral of Évora and the Chapel of the Bones
Tastings of 5 different olive oil types
In the Évora Tour you'll get to know the deepest Portugal, with magnificent plains filled with Vineyards, Cereals, the Olive Trees from where the famous Portuguese olive oil comes from, and the Cork Trees from where is extracted the very well known Portuguese Cork. The tour starts by visiting the oldest Cromlech in the Southern Europe, with more than 7000 years old: the Cromelech of Almendres (20 / 30 minutes of visit). This is an ensemble of a bit more than 100 stones displayed in a circular shape and lined up with the solstices and equinoxes. It is 2000 years older than Stonehenge!
After this you'll visit the city of Évora – a World Heritage Site – surrounded by defensive walls from the 14th century, and its Roman Temple (Templo Romano) dated from the 1st century D.C., right in the middle of the city and nearby is the biggest Gothic Cathedral of Portugal (30 / 40 minutes of visit) . You'll have time to wander in the streets of this city if you want to get to know it better and to enjoy the local handcraft. You'll have also free time for lunch to try the local rich gastronomy, based mostly on Pork meat, olive oil, garlic, local herbs and vegetables, bread soups and also cod and fish dishes... (approx. 2 hours).
The Saint Francis Church (Igreja de São Francisco) and the famous Bones Chapel (Capela dos Ossos - approx. 20 minutes) - Guided Visit included - , as also the Palace where Vasco da Gama received the order to discover the Sea Route to India with it's surrounding gardens settled on the highest part of the City Wall (Paço de Dom Manuel).
________________________________________________________________________________________________________________________
ÉVORA COOLTOUR | REGULAR

Inclui:
Recolha no seu hotel (apenas localizados no centro de Lisboa). Pode ser necessário a sua deslocação até um ponto de encontro para a recolha.

Largada efetuada em dois pontos no centro de Lisboa: Praça dos Restauradores ou Marquês de Pombal.
Passeio de grupo pequeno (8 pessoas max.)

Guia informal
Transporte efectuado em minivan com A/C

Comentários ao vivo e a bordo
WiFi disponível no interior do veículo
Capela dos Ossos (com visita guiada)
Não inclui:
Gratificações (opcional)
Refeições ou bebidas, para além das que estão especificadas
Largada no hotel
Bilhete para a Sé de Évora e Capela dos Ossos
Prova de 5 tipos diferentes de azeites regionais
Neste passeio de Évora vai ficar a conhecer um Portugal diferente e profundo, com planícies magníficas repletas de vinhas, cereais, e claro as oliveiras (de onde é extraído o saboroso e famoso azeite Português) e os sobreiros que dão origem à cortiça, outro material bastante típico desta região e um dos principais produtos de exportação. Começaremos por visitar o Cromeleque mais antigo da Europa do Sul, com mais de 7000 anos de idade: o Cromeleque dos Almendres (20/30 minutos de visita), um conjunto de cerca de 100 pedras exibidas numa forma circular e alinhadas com os solstícios e equinócios. É cerca de 2000 anos mais antigo do que Stonehenge!
De seguida iremos até à cidade de Évora (cidade Património Mundial pela UNESCO) cercada por muralhas do século XIV, para observar o seu Templo Romano datado do século I, bem no meio da cidade e bem perto, a maior catedral gótica de Portugal (30/40 minutos de visita). Daremos tempo livre para passear e explorar um pouco desta encantadora cidade e para desfrutar do artesanato e da gastronomia locais. Experimente os pratos típicos rico e com base principalmente em carne de porco, azeite, alho, ervas e legumes locais, sopas de pão e também de bacalhau...
A Igreja de São Francisco e a famosa Capela dos Ossos (20 minutos) é o local onde Vasco da Gama recebeu a ordem para liderar a expedição que o levou a descobrir o caminho marítimo para a Índia. Veja como os seus jardins circundantes estão na parte mais alta da parede da cidade (Paço de Dom Manuel).