SINTRA FULL DAY TOUR (WITH REGALEIRA PALACE)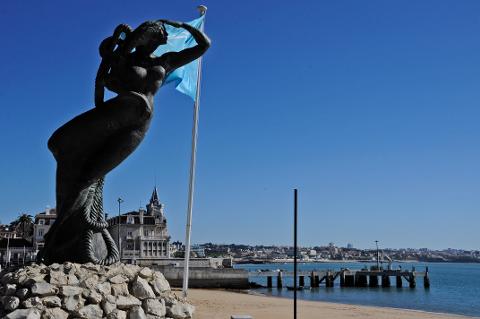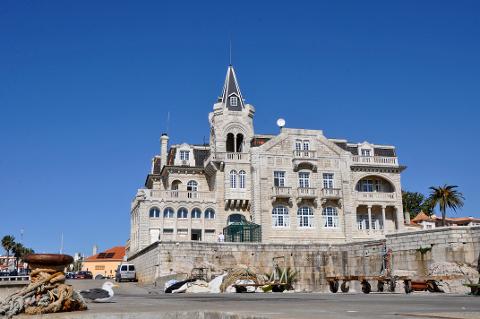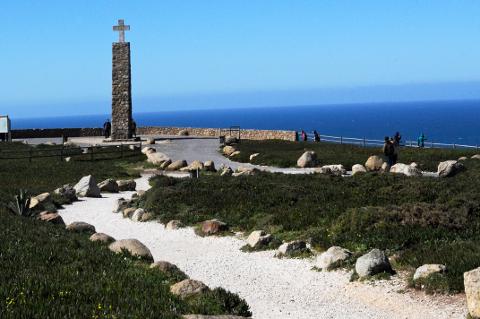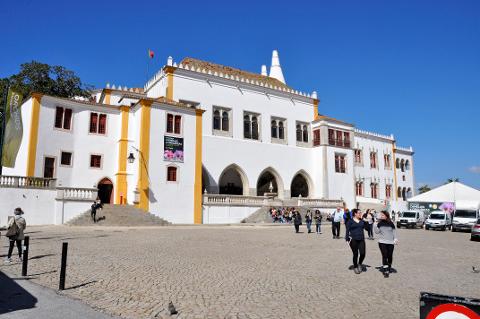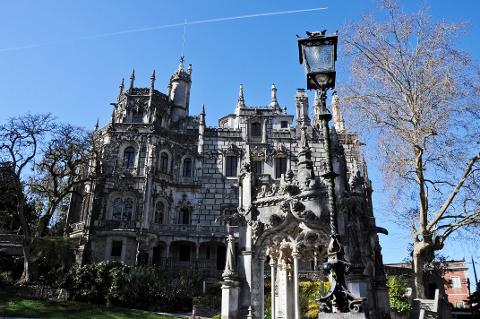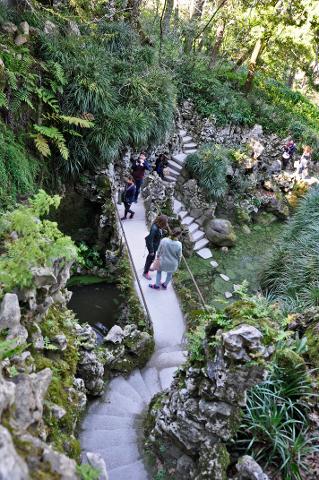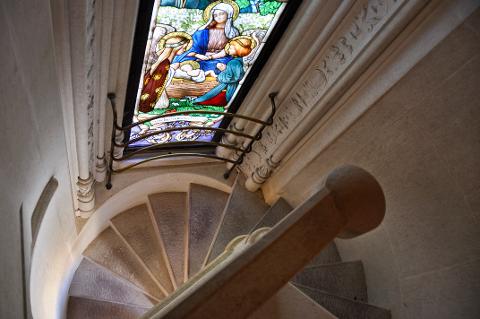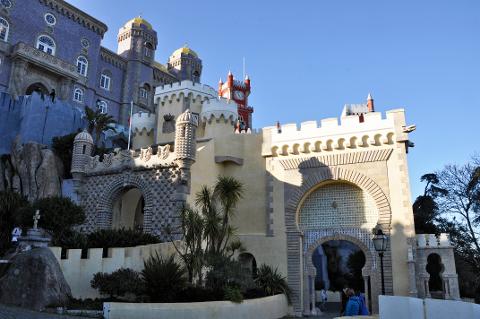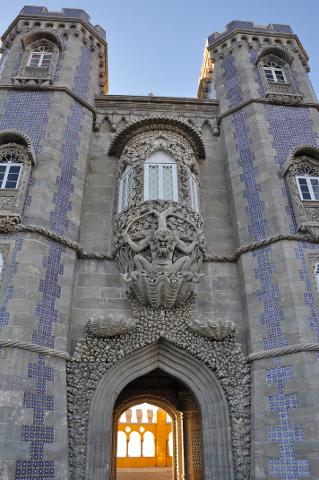 Duration: 9 Hours (approx.)
Product code: SINTRA REGULAR TOUR
SINTRA COOLTOUR | REGULAR

Includes:
Hotel pickup (or nearest location possible) only in certain areas of Lisbon city center. It may be required to get to a meeting point for pick-up.
Drop-off at 2 centrally located points: Restauradores square / Marquês de Pombal
Small-group tour (8 people max.)
Informal local guide / driver
Transport by air-conditioned minivan

Live commentary on board
WiFi available in the minivan
Guided visit inside Quinta da Regaleira
Not included:
Gratuities (optional)
Entrance fee at Pena Palace
Food (including meals) and drinks, unless specified
Hotel drop-off
Entrance fee inside Quinta da Regaleira
Local pastry (Queijada de Sintra)

We begin this unforgettable voyage from Lisbon as we drive along the Marginal Avenue, a winding waterfront road with sweeping views of the Tagus River and the Atlantic Ocean. With the Bridge April 25 at our backs we go westwards where we follow the railway line, and see white sandy beaches, fishing vessels, ancient fortresses and old mansions. During this journey we pass by the picturesque 'Portuguese Riviera', the name given to the section that runs, among other places, between Oeiras, Estoril and Cascais. We'll see the Casino Estoril, the largest in Europe and is believed to be the place where Ian Fleming (author of the most famous Secret Service agent - James Bond) has developed the idea for "Casino Royale".

As we reach Cascais, take your time to walk around in this, once a fishing village but now a popular holiday destination. Bask in the narrow alleys and see the traditional Portuguese white houses or enjoy relaxing at the beachfront for a few moments while watching the sea. Realize why today it's an elitist and chic hotspot, after being a refuge during World War II for numerous royal families in Europe.

Then we continue to Cabo da Roca, the westernmost point of continental Europe. On our way we will see one of the most famous beaches in this region, Guincho, very popular among surfers and other water sport addicts because of its strong winds and perfect waves. Prepare the camera because the views of Cabo da Roca are some real postcards!

After some free time to contemplate the landscapes, we will continue towards Sintra, which its cultural landscape is an UNESCO World Heritage Site. Before exploring its historic center, we will go to the Quinta da Regaleira, one of the most romantic places on the face of the planet. The property has 4 hectares, a palace, lush gardens, lakes, grottoes and enigmatic constructions, places that hide mysterious meanings evoked by orders such as Freemasonry and the Templars.

After lunch, enjoy some free time to explore the village and see the National Palace (where the Portuguese royal of the fifteenth and sixteenth centuries used to spend the summer months). Then we will go to the Palace of Pena in the top of the Serra de Sintra. It will be easy to fall in love at first sight! Pena is much more than a castle, a unique expression of the architectural Romanticism, something out of a fairy tale, situated approximately 500 meters above sea level, a World Heritage Site, blended from many styles: gothic, neo-Manuelin, neo-Islamic and neo-Renaissance.
Before returning to Lisbon, what better way to end the day with a sweet taste and experience one of the most delicious traditional pastry...


________________________________________________________________________________________________________________________


TOUR DE SINTRA | REGULAR
Inclui:

Recolha no seu hotel (apenas localizados no centro de Lisboa). Pode ser necessário a sua deslocação até um ponto de encontro para a recolha.

Largada efetuada em dois pontos no centro de Lisboa: Praça dos Restauradores ou Marquês de Pombal.
Passeio de grupo pequeno (8 pessoas max.)

Guia profissional mas informal
Transporte efectuado em minivan com A/C

Comentários ao vivo e a bordo
WiFi disponível no interior do veículo
visita guiada nos jardins da Quinta da Regaleira
Não inclui:
Gratificações (opcional)
Refeições ou bebidas, para além das que estão especificadas
Largada no hotel
Bilhete e visita guiada no interior do Palácio da Pena
Entrada nos jardins da Quinta da Regaleira
Doce tradicional (Queijada de Sintra)
Começamos este passeio inesquecível saindo de Lisboa pela Avenida Marginal, uma sinuosa estrada costeira com vistas deslumbrantes sobre o rio Tejo e o Oceano Atlântico. Com a ponte 25 de Abril nas nossas costas vamos para Oeste onde acompanhamos a linha de comboio, e veremos praias de areia branca, embarcações de pesca, fortalezas antigas e antigos palacetes. Durante esse trajecto passamos pela pitoresca 'Riviera Portuguesa', assim se chama o troço que percorre, entre outras localidades, Oeiras, Estoril e Cascais. Passamos pelo Casino de Estoril, o maior da Europa e que se acredita ser o lugar onde Ian Fleming (o autor de James Bond) desenvolveu a ideia para "Casino Royale".
Ao chegar a Cascais, passeie nesta antiga vila de pescadores e que é atualmente um popular destino de férias. Deslumbre-se pelas vielas estreitas e veja as tradicionais casas brancas portuguesas ou aproveite para relaxar na praia por alguns instantes enquanto observa o mar. Perceba por que razão é hoje uma zona elitista e chique, depois de ter sido um refúgio durante a II Guerra Mundial para inúmeras famílias reais da Europa.
De seguida sairemos para o Cabo da Roca, o ponto mais ocidental da Europa continental. A caminho veremos uma das mais famosas praias nesta região, o Guincho, muito frequentada por surfistas e outros desportistas náuticos por causa dos ventos fortes e ondulação perfeita. Prepare a máquina fotográfica porque as vistas do Cabo da Roca são verdadeiros cartões postais!
Depois de algum tempo livre para contemplar as paisagens, seguiremos para Sintra, cuja Paisagem Cultural é Património da Humanidade da UNESCO. Antes de explorar o seu centro histórico, iremos para a Quinta da Regaleira, um dos locais mais românticos à face do planeta. A propriedade possui 4 hectares, um palácio, luxuriantes jardins, lagos, grutas e construções enigmáticas, lugares que escondem significados misteriosos, evocados por ordens como a Maçonaria ou os Templários.
Depois de almoçar, aproveite algum tempo livre para explorar a vila e ver o Palácio Nacional de Sintra (onde a realeza portuguesa dos séculos XV e XVI costumavam passar os meses de verão). De seguida seguiremos para o Palácio Nacional da Pena no alto da Serra da Sintra. Vai ser fácil apaixonar-se à primeira vista! Pena é mais do que um castelo, um exemplar maior do Romantismo arquitetónico, é algo saído de um conto de fadas, localizado aproximadamente a 500 metros acima do nível do mar, um Património da Humanidade, numa amálgama de estilos: neogótico, neomanuelino, neo-islâmico e neo-renascentista.
Antes de regressarmos a Lisboa, termine o dia com gosto açucarado e experimente um dos mais deliciosos doces portugueses numa pastelaria típica…